Parts Specials
Every Annapolis car owner wants their Land Rover to be in the best condition possible. One of the easiest ways to achieve this is to rely on genuine Land Rover auto parts. Rather than guessing whether aftermarket parts will work out, get things done right the first time with our Land Rover OEM parts. And because we're so passionate about cars, we want you to get your auto parts for a fair price.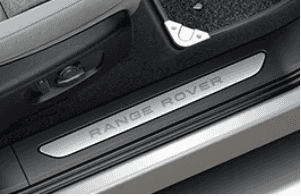 10% Off Accessories
10% OFF
Land Rover Annapolis
101 Ferguson Road, Annapolis, MD
Service: (888) 659-0803
10% Off Accessories
10% OFF
Expires:
*Special may not be combined with other offers. Void where prohibited. Limit of one (1) special applied per purchase. Other restrictions may apply, see dealer for details.
Explore the Specials at Land Rover Annapolis
Take a look at our various Land Rover parts specials online, and feel free to reach out to our parts department if you need any further information or want to learn more abou major parts like your alternator. Even if we don't have that part or accessory you need to fix your car or start your next DIY service project, you can always special order the parts you need!