Range Rover Dashboard Warning Lights

Did a light appear on your dashboard as you're driving through Edgewater or Annapolis? Your Range Rover dashboard warning lights are important to understand. That's why we've laid out a guide to the most common Range Rover dashboard symbols below! Learn more about how to care for your Land Rover with Land Rover Annapolis, and let our service team assist you with any problem that arises.
Interpreting Your Range Rover Warning Light's Meaning
The most important thing to know is that the color of your Range Rover warning lights will clearly indicate the severity of the problem:
A red light indicates an emergency. Pull over as soon as you have the chance, in a safe location.
A yellow light is telling you that you need to visit a service center or take a look under the hood. Act quickly when you see one of these Range Rover warning messages to avoid more costly repairs.
A green light is usually just telling you that one of your Land Rover features is currently active. These Range Rover display symbols are nothing to worry about.
Common Land Rover Dashboard Warning Lights
Keep in mind that in almost all cases, the Range Rover and Land Rover warning light meanings will be identical. Get to know these common Land Rover dashboard warning lights so you're prepared every time you hit the streets of Crofton or Severna Park:
Battery: If a red battery warning light stays on after your car has been started, it may be a sign that your vehicle's battery is not charging correctly. Alternately, if you see the "Smart Key Battery Low" warning, it's time to change the battery in your key fob.
Brakes: The red brake warning light lets you know if brake fluid is low. If it stays on after more fluid is added, there may be more complex brake issues in store. If you see a yellow brake warning light, it's probably trying to tell you that your brake pads are worn down.
Engine: Various lights indicate issues with your engine. The red engine temperature warning light lets you know if the powertrain is overheating, while the red low oil pressure warning means it may be necessary to check engine oil levels and top up if necessary. There is also a yellow Range Rover engine warning light that indicates some issue with your emissions.
Safety alerts: If your Land Rover is equipped with systems like Lane Departure Warning, Forward Collision Alert, or Hill Descent Control, green lights will appear on your dashboard for their respective purposes.
Tires: If your tire pressure is low, your tire pressure monitoring system will activate. At this point, pull over to inflate your tires or change them as soon as possible. If it's red, instead of the usual yellow, one or more of your tires may have rapidly deflated.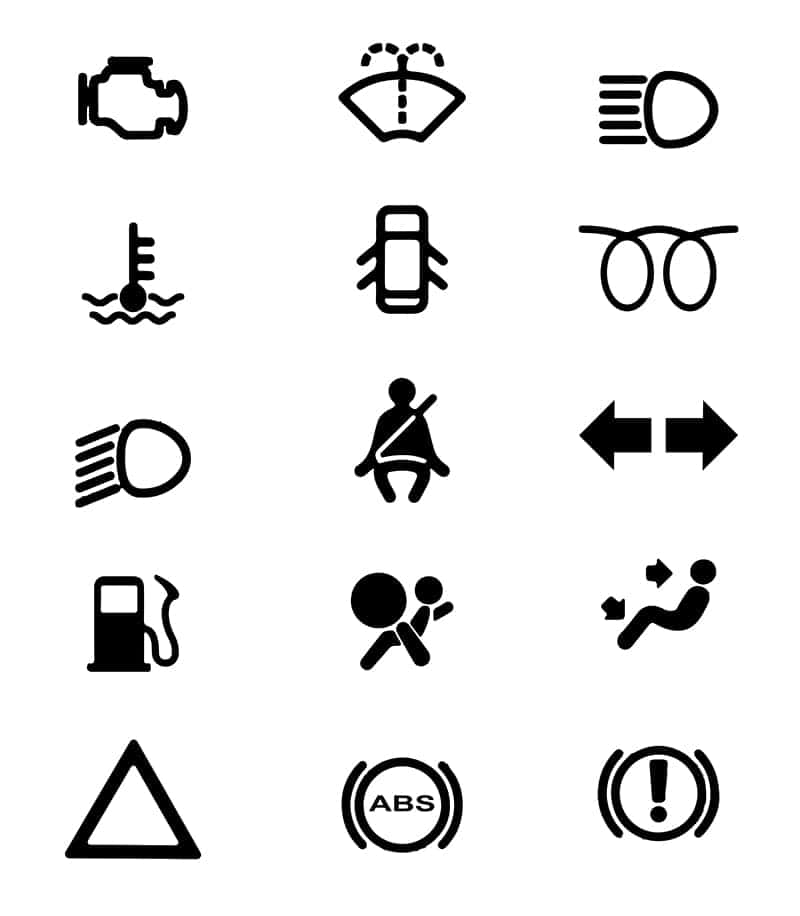 Schedule Service with Land Rover Annapolis
If any of these Land Rover dashboard warning lights appear and you're having doubts about what they mean, or you think your vehicle needs some work, schedule an appointment with the service department at Land Rover Annapolis! We can handle any maintenance, from simple transmission fluid changes to serious repairs, whether they're covered by warranty or not!
​